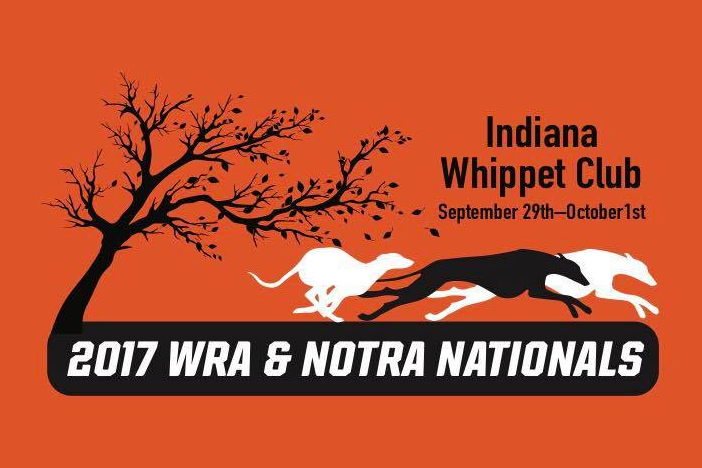 ANNOUNCEMENTS
UPDATES: 8/20/17



NUMBERS


Match - 76
WRA - 135 adults, 9 puppies, 3 dash, 6 seniors, 6 legends
NOTRA - 121
The largest nationals I could find were 2009 New Castle WRA Nats 129 adults, NOTRA 2010 Squamish 109



CAMPING


As of right now(8/20/17) THERE ARE NO ADDITIONAL 30amp or 50amp outlets available.
We have 52 campers/tents as of right now. (for comparison, we had 31 at the May meet that was around 80 dogs). All people who have signed up for tent camping(as of 8/20/17) will have access to a 110 outlet, but you will need a 100ft cord to reach the posts from some sites. For those who have been to the field, you will know there are nowhere near enough water hookups for all the campers. However, there will be a hose to fill up your camper tanks. There are also showers on site as well. All camping spots have been laid out and there will be someone (Brett or Ashley) to direct parking/setup.
ANY ADDITIONAL REQUESTS FOR CAMPING AT THIS POINT WILL BE PENDING UNTIL WE CONFIRM THAT THERE IS AVAILABLE SPACE



SCHEDULE


This should be the largest WRA and NOTRA nationals ever held. With that in mind, we have to stick to our schedule.
All people who can get their whippets measured Friday afternoon should plan on doing so!!! We will have measuring starting at 4pm on Friday. Saturday morning measuring will be from 6-7am only. We will have two measuring lines both times and an additional check in/wipe only line Saturday morning. Owners meeting will be shortly after 7am and we will plan on first race at 7:30am. WE WILL NOT BE ABLE TO HOLD UP THE RACE MEET FOR PEOPLE WHO ARE LATE. If you are pulling in at 7:25 and the board is drawn, we will not redraw the board, so please plan accordingly. Measuring and check-in/wipes will end at 7am.
Again, please plan on measuring Friday if at all possible. Saturday appetizers/dinner and Sunday dinner will both be moved back one hour.
Friday 2016 WRA/NOTRA awards will be at 7:30.



PAYMENT


Please get your payments in as soon as possible.
Several vendors require payment prior to nationals. All payments must be received by the final entry deadline of 9/25/17. This will be too big of an event to keep track of day of payments. If your entry fees have not been received by the deadline, your entries will be withdrawn from the meet.



ENTRIES


If you did not send in an official entry on the website, whether it is for match, WRA, NOTRA, or Camping, you are not entered and you don't have a camping spot. A reply on a facebook page is not at entry.



Golf carts are available.
They must be rented all three days, $65 per day.
Contact Brett Kemerly to reserve one.
ALL FIRST TIME ENTRANTS
MUST BE PRE-REGISTERED
WITH THE RESPECTIVE RACING
ORGANIZATIONS (WRA/NOTRA)
BEFORE THEIR ENTRY WILL BE
ACCEPTED.
Dr. Timothy Fleck DVM
will again be available on Friday.
Please contact his office to schedule
an appointment. 317-773-3283
Emergency Care: